OUR DONORS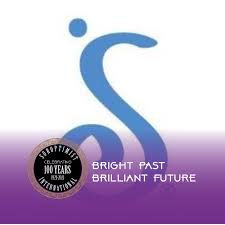 Thank you for your generous donation to SI Jet Set which has allowed us to continue our efforts of investing in the dreams of women & girls. We appreciate your kindness.
Debbie Crumb and Maryann Meersman in memory of Debbie's mom, Rose Crumb

Linda Vail
Patty Rosand
Lisa Wyatt
Andrea Thompson
Linda Sudela in honor of her friend Nancy Prince Fox
Marsha Robin
Lisa Dublin
Susie Breitbach
Suzanne Funston
KRC & Associates, LLC, Karen Rogers
Jim Haguewood, ONE Group, LLC
Jan Simon FFCF
Bruce Skinner
Martha Hurd
Judy Owen
Jill Oakes
Becky McGinty in honor of her mother Lillian McGinty
Jim & Mary Galvin for Ellen Caldwell
Jim & Mary Galvin for Teresa Galvin
Homer and Karla Muto
Jane Manzer
Karri Bruntz
Barbara Fromm
Cynthia Martin
Kathy Estes for the "Query Ladies" at North Olympic History Center
Liz Fox in memory of Sylvia Saenz
Linda Rotmark
Cheryl Bisceglia & Mark Eshom
Leiann Niccoli
Robbie Mantooth in honor of Martha Hurd
Ann Agren
Deb West in memory of her mom Linda
Sandra Reed
Marsha Robin in honor of her sister and daughter-in-law
Gwen Porterfield in memory of the women who made the most influence on her life Olive Boyd, Dema Bailey, Lola Fairchild, Faye Loomis, Violet Brodhun, Ruby Safreed, Alma Enroth, Eleanor Alleman, Lee Hodson, Isabelle Whitfield
Tina Smith in honor of Jill Oakes
Traci Boe, Mary Galvin, Kim Cheney, and Mikki Boyd in memory of Ellen Caldwell
Patty Rosand in memory of our dear Edie Beck
Edna Peterson
Jill Oakes in honor of her friend Diana Aaby
Katie Wall
Jane Pryne in memory of her mother Betty L. Swanson
Karen Rushby
Mr. & Mrs. Robert Sheedy
Joyce Cox
Terri Longin
Cheryl Winney
Maryann Ballard
Anonymous
Amanda Saiz, Betty Oakes, Lori Oakes, and Jill Oakes in memory of Casey Oakes
Wende Porterfield
June Bozanich
In honor of Soroptimist International 100 years, SI Port Angeles Jet Set 40 years, and in memory of deceased members of Soroptimist Port Angeles Jet Set - Jean Hordyk
Linda Jadasohn

Dottie Ferrell
For more information and to donate please see our Events page.