OUR DONORS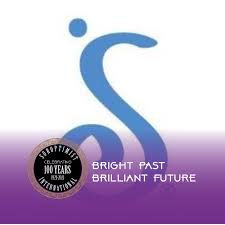 Thank you for your generous donation to SI Jet Set which has allowed us to continue our efforts of investing in the dreams of women & girls. We appreciate your kindness.
Debbie Crumb and Maryann Meersman in memory of Debbie's mom, Rose Crumb

Linda Vail
Patty Rosand
Lisa Wyatt
Andrea Thompson

Linda Sudela in honor of her friend Nancy Prince Fox
Marsha Robin
Lisa Dublin
Susie Breitbach
Suzanne Funston
KRC & Associates, LLC, Karen Rogers
Jim Haguewood, ONE Group, LLC
Jan Simon FFCF
Bruce Skinner
Martha Hurd
Judy Owen
Jill Oakes
Becky McGinty in honor of her mother Lillian McGinty
Jim & Mary Galvin for Ellen Caldwell
Jim & Mary Galvin for Teresa Galvin
Marsha Robin
Jane Manzer
Karri Bruntz
Barbara Fromm
Cynthia Martin
Kathy Estes for the "Query Ladies" at North Olympic History Center
Liz Fox in memory of Sylvia Saenz
Linda Rotmark
Cheryl Bisceglia & Mark Eshom
Leiann Niccoli
Robbie Mantooth in honor of Martha Hurd
Ann Agren
Deb West in memory of her mom Linda
Sandra Reed
Traci Boe
For more information and to donate please see our Events page.